Dear Friend,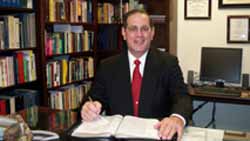 On behalf of our members and staff, allow me to extend to you this invitation to be our guest in services here at Faith Baptist Church. You will find a warm welcome and real encouragement that will help you to seek God's best blessings through His Son, the Lord Jesus Christ. We want to do our best, through the ministry of Faith Baptist Church, to see that the blessings of God touch your heart and home.
We seek to provide Biblically-based teaching and preaching which are practical and life challenging. In an age where there is much confusion regarding conflicting Bible translations, Faith Baptist Church confidently places its trust in the King James Version (KJV) of The Holy Bible as God's preserved Word.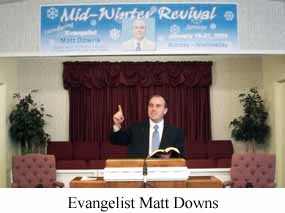 Each January, we alternate between a Family Life Conference and Mid Winter Revival. The four day Family Life Conferences feature some of the best husband-wife speakers in the nation. These meetings greatly encourage our families during the long winter months.
Our Annual Bible Conference is a stellar week here at Faith Baptist. Held each Spring, this unique week features one or more outstanding Bible teachers with sessions available both morning and evening. And please do not miss our Sunday School ministry. Faith Baptist Church has a completely graded Sunday School program for all ages - infant through senior adult. Our Sunday School classes offer extra opportunities for fellowship, service, and encouragement.
Faith Baptist has a global outreach through our Worldwide Faith Promise Missions program. Our Annual Missionary Conference is a highlight in our church and is scheduled each year in October. During this week, we feature missionaries from around the world, thrilling true stories, interesting curios, and one heart-stirring challenge after another.
If you are looking for a church home or have need of spiritual assistance, I trust that you will prayerfully consider Faith Baptist Church. It would be our joy to be of service to you as the Lord allows.
Again, thank your for considering this invitation to join us in the services here at Faith Baptist Church in Water Valley, Mississippi.
Because of Christ Jesus,